It's a question so many have asked before me, and although I don't really have the answer, I do have stories from my first week interning.
Monday
Keeping in mind I've already interned two weeks at channel ten, I expected my time at the ABC to be somewhat similar.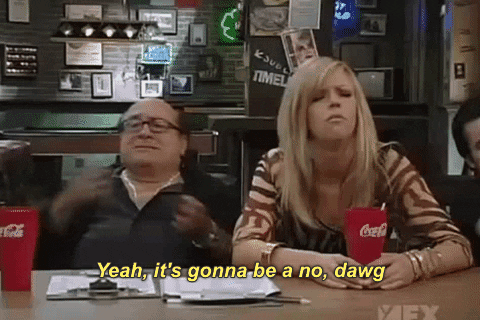 (source: giphy.com)
They're not even in the same league. The studio is about four times the size of Ten's and so many other programs including Australian Story come out of Brisbane.
At the moment ABC is swapping over to a new program which means several rehearsal bulletins during the day. This led me to sitting in a room in front of a webcam getting ready for my first ever "live cross." Seeing as this bulletin wasn't actually being broadcasted the stakes weren't that high, but still I took my time to write the perfect one minute response and prepare myself for the moment of truth.  I was feeling pretty confident until the moment I heard Karina Carvalho say my name. Suddenly, it was just me. All my practises nailing my one minute of speech went out the door. I could feel my entire body shaking and was freaking out about how obvious it was on camera. I looked down at my notes way more than I would have liked – totally unaware that overlay was playing in the other room.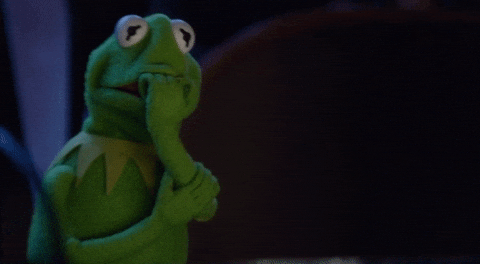 (source: http://www.reddit.com)
I was still shaking as I walked over to the control room – feeling so much more respect for the journalists who do this every single night.  I also managed to learn two important things:
1. If you have one minute of copy you don't actually need to memorise it all, there's probably going to be overlay so no one will see you except for the beginning and end.
2. For TV, over-the-top looks pretty normal. Spruce it up a bit.
Tuesday
Given I only just managed to make nine am on the dot on Monday (thanks Translink) I made certain for myself I would be in earlier today so I could chat to the Chief of Staff (COS) and see if I could even get some say in what I would do that day.
I got to my desk at 8:50 I was shocked to see the COS was already there chatting to the other intern. As she managed to beat me in she was assigned to go out with a journalist to do a story on a car that runs on poo.  I was a little bummed out when I was told they'd just find something for me to do later and to just "sit tight."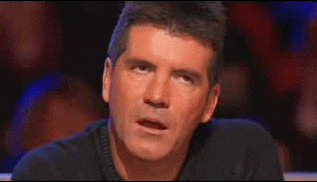 (source: tumblr.com)
I didn't want my experience to just be me "sitting tight" for the entire time I was there, after settling in for a minute I went over to the COS and let him know I was super interested in court reporting.  And lucky I did because before I knew it I was in a cab headed over to the supreme court.

(source: http://qpolitical.com/)
I met up with Candice Prosser who I learned was a world of wisdom, having worked for the ABC for ten years, if anyone knew what they were talking about it was going to be her.
While waiting outside the court we were joined by two of the journalists I worked with at channel ten. I was super flattered when both Brendon Savage and Kristina Costalos both not only remembered who I was, but spent the time to ask how I'd been and what I'd been doing. I told Kristina about my mock live cross from the day before, and how much I admired her for being able to do it every day out in the rain while in the middle of a cyclone. Later that day, I got a comment from Kristina on my Instagram which had me smiling for the rest of the day.
I never really felt as if I had done much while interning at ten, despite the fact so many people were praising me and thanking me for helping throughout the cyclone. But for months later to receive a comment like this, I couldn't help but feel just a little proud of myself.
Wednesday
Eager to ensure I got a good story on Wednesday, I got into the studio extra early and lined myself up straight away with a story, totally different from Tuesday.  I was pleasantly surprised to be teamed up with Candice again – though a little worried she was going to get super sick of me.
The COS told me I could be helpful by taking some photos for the online story and so I was set up with an SLR and put on the road.
YES! Put me to work!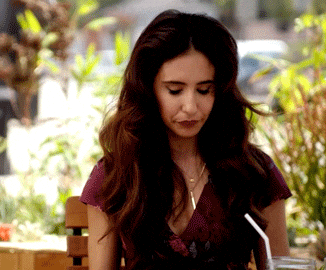 (source: Crazy Ex-Girlfriend)
Every network turned up to the Salvation Army to talk about the number of people who could not afford to put food on the table.
Oh yeah, those are my photos on the website. Check them out.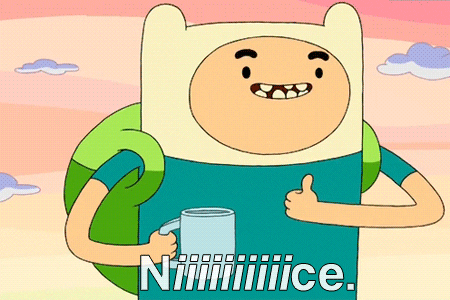 (source: tumblr.com)
I also got graced with the following pieces of advice:
1. If you're going to wear a dress, wear a belt. Where else will they put the mic for your piece to camera?
2. Never wear white, the camera crew will hate you. Just don't do it.
Thursday
Getting in nice and early again paid off again when I got put to work straight away, transcribing quotes for online from a radio interview on a story on new ride share fees. I was even asked to call Road Safety Minister Mark Bailey's office. I was so excited to be able to call up and say I was from the ABC and maybe get an answer straight away, rather than the usual  "oh yeah maybe we'll get back to you lmao" I was used to from community radio.
But as the other intern arrived, the task got delegated to her while I was busy typing away.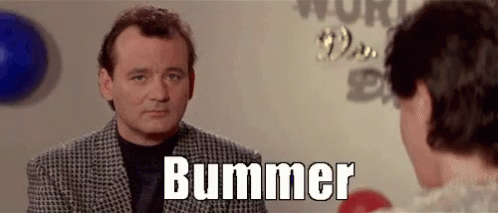 (source: giphy.com)
What was a double bummer was when she got to head off to parliament for question time while I was told once again to "sit tight."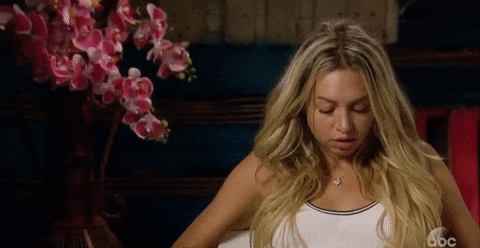 (source: abc.go.com) 
Eventually I was given some audio from a sports presser in the morning and told to try and write some radio. Even more relief came when I was told they might send me to the court again for the O'Dempsey trial.
Somehow between the swap over of COS's for the day there must have been some confusion about where my interests lied which is how I ended up stuck in a car headed down to the Gold Coast to watch the Maroons train.
GREAT.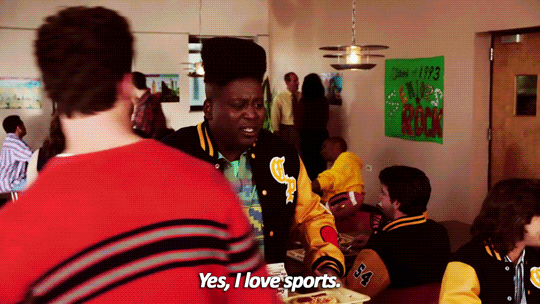 (source: tumblr.com)
Not to mention being stuck in traffic for almost two hours on the way back was almost as exciting as watching a bunch of blokes stretching, chanting, and running in zig-zags.
Friday
When Friday came around I was totally unaware that the first week had passed. I woke up with a flu taking over my body, but I was so determined to not miss any of my internship that I drugged myself up and headed in.  I was certain I would get sent to O'Dempsey, after all the chances of a verdict were super high.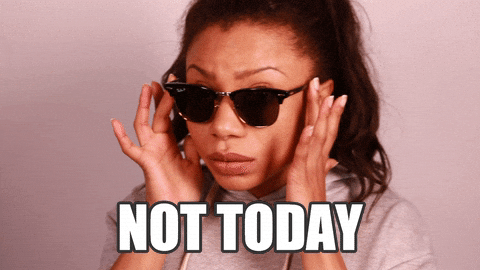 (source: giphy.com)
Instead I found myself camped outside a house just several metres away from where someone I used to see lived.  I mean I was pretty lucky that I got to go along to what was one of that days top stories, about a two-year-old who had died in hospital overnight, but in the back of my mind I couldn't help but think "please don't let him walk past."
I felt awful being paired with Candice once again, at this point she had to be entirely sick of me and all of my relatively stupid questions. I spent most of the day letting her know she could tell me to shut up at any point in time if I was getting too annoying.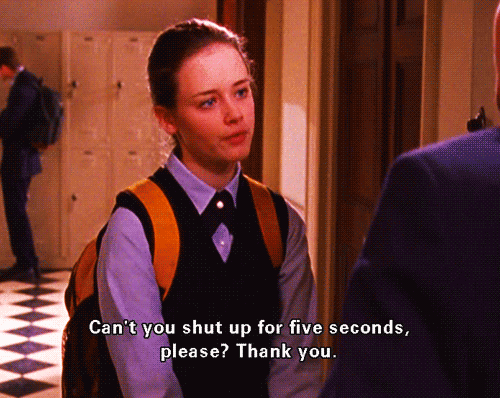 (source: tumblr.com)
Although working on an interesting story, the actual sitting around and waiting for things to happen is pretty boring.  After getting several shots of police arriving and leaving and being told pretty much nothing, it was time to move on to a press conference.
Overall what was known at the beginning of the day didn't change all that much to the end of the day, and what I learned was sometimes the most interesting stories to tell are the absolute most boring to gather information for.
Final thoughts…
Life at the ABC is very different to what I expected, everyone there pretty much lives in their own world, and given that on an average day they're writing a tv package, hourly updates for radio, and periodic updates for online, it's understandable that they mostly want to be left alone.
So here's to seeing what happens next week, and hopefully getting to work with someone other than poor Candice.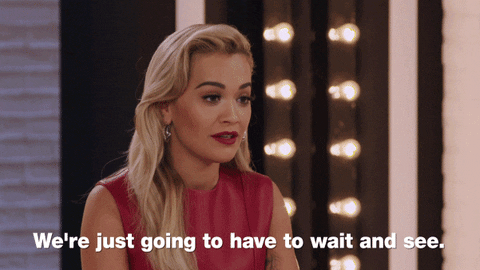 (source: America's Next Top Model)