There comes a time in everyone's life where we must sit back and think of the musical journey life has taken us on in the past decade. And we must do this with the aid of many ciders. Many many ciders. Here are my cider photos on albums I personally have listened to and enjoyed since 2010.
*Disclaimer* Before anyone (Jacob) gets mad about the lack of Kendrick Lamar on this list (or any other artist they think should be there) this is entirely my own opinion and the albums I personally listened to. If you don't like it leave a baby boomer style comment complaining. 
2010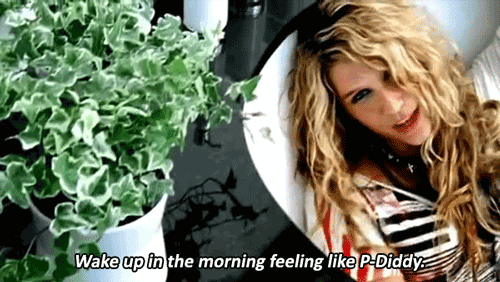 Kesha – Animal
Famous for Tik Tok, your love is my drug and blah blah blah. Also the reinstatement of glitter. 
Marina and the Diamonds – The Family Jewels
Brought us Oh No and introduced Marina to the world! Oh yes! 
Justin Bieber – My World 2.0
I wasn't sure if I should include this album. What can I say, she's indecisive… she can't decide. 
3OH!3 – Streets of Gold
Predicted the 2012 apocalypse. Still waiting. 
Katy Perry – Teenage Dream
If you didn't bop this album you're lying sorry I don't make the rules. No one does. The radio stations do. They bopped this album. You heard it. 
The Pretty Reckless – Light Me Up
IT'S JENNY HUMPHREY XOXO
Mark Ronson & The Business Intl – Record Collection
It's that weird french sort of sounding song Bang Bang Bang and of course the bicycle song which is still legally the only one of three songs you can play while riding a bicycle. 
Bruno Mars – Doo-Wops & Hooligans
He WOULD catch a grenade for YOU.
Taylor Swift – Speak Now
I didn't actually like T-Swizz when this came out but future listens has made it grow on me. Still country Taylor. 
A Day to Remember – What Separates Me from You
I HATE THIS TOWN SO WHAT'S UP AND ALL MY FRIENDS DON'T GIVE A HECK
Nicki Minaj – Pink Friday
She really did do that all those years ago and still GOES OFF QUEEN
Out Est Le Swimming Pool – The Golden Year
It was a golden year indeed. 
2011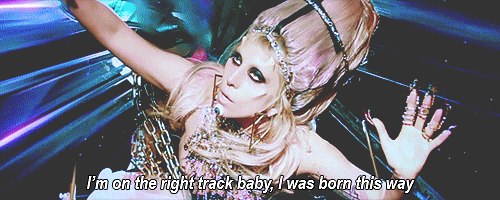 Lady Gaga – Born This Way
Lady Gaga is part motorbike and she was born on a train but SHE WAS BORN and to save the gays. 
Bombay Bicycle Club – A Different Kind of Fix
What an album! They make me want to have dreams. 
Ball Park Music – Happiness and Surrounding Suburbs
I don't know if this album cured my depression or caused it but either way I love. 
The Kooks – Junk of the Heart
Jury is also out on if this album did make me HAAAPPPPPPPYYYY 
Grouplove – Never Trust a Happy Song
The song that was on like two ads, I think one was for coca cola. 
Foster the People – Torches
You know the one. 
Arctic Monkeys – Suck it and See
I don't think they're allowed to call an album that in 2011 but there you go.
Panic! At Disco – Vices & Virtues
Brendon Urie realised he didn't need anyone else, recreated the I Write Sins Not Tragedies film clip and began my goth boy sexual awakening. 
The Wombats – Proudly Present This Modern Glitch
They claim they never knew they were techno fans but the album title suggests otherwise. 
2012


Lana Del Rey – Born To Die
To be fair, I did not like this album when it came out. I met a guy once who had a Lana Del Rey tattoo that said Born To Die. It was too much. Why would she say that, it's so dumb emo goth and wow it's so sexy okay I get it now thanks Lana. 
Frank Ocean – Channel Orange
A potato flew around my room before you came. 
Marina and the Diamonds – Electra Heart
Who is Marina! What is that HEART on her Cheek! WHY do I LOVE her? 
Jake Bugg – Jake Bugg
The grey Jake Bugg album. The one about smoking. Is this acceptable country music? Maybe in 2012. Thanks Jake. 
The Lumineers – The Lumineers
I once accidentally downloaded a Lumineers song. I had to throw away my whole computer just to be safe.
Ball Park Music – Museum
Thought the first album was happily depressing? They one upped it here. 
Bastille – Other People's Heartache Pt 1 & 2
AN ENTIRE album of not just covers but BASTILLE covers that are literally unlike anything else? In the words of tumblr 2012… I can't even. 
Taylor Swift – Red
Taylor still keeps her country ties but starts to realise there's more money in pop. The Jake Gyllenhaal era. 
San Cisco – San Cisco
Straight up just sobbing thinking bout that song beach I'm fine. 
Fun – Some Nights
I think We Are Young was going to be our graduation song but instead it was that song from Anastasia. 
2013


Arctic Monkeys – AM
A mate of mine told me he had his first threesome while this album was playing. I can't help but think that's what Alex Turner would have wanted. 
Bastille – Bad Blood
This album has that song which is my mantra for all things in life "how am I going to be an optimist about this?"
Chvrches – The Bones of What you Believe
Fun fact: I'd never heard the term Glaswegian before I heard Chvrches. I'm happy about both these things. 
Haim – Days Are Gone
Three very cool sisters just doing their damn thing and doing it well! Good album. 
Vance Joy – God Loves You When You're Dancing
Vance Joy invents the ukulele and this makes every soft boy at a party think he's top shit. Only Vance Joy can do that. 
London Grammar – If You Wait
I just can't even deal with this goddamn band this album is too much I'm crying again. 
Tom ODell – Long Way Down
Beautiful British man sings into my soul. He's prettier than me. I'm still bitter about it. 
MGMT – MGMT
The most under-appreciated MGMT album. It's the one with the cowbell song. If you don't know the song go listen now. 
Vampire Weekend – Modern Vampires of The City
A top notch album during Ezra's peak tweeting period. We were truly blessed in 2013. 
Imagine Dragons – Night Visions
It's the same song on repeat for 13 tracks. They only have one song. They still only have one song. I saw them live this year and they played the same song over and over. 
Lorde – Pure Heroine
Remember how everyone thought Royals would win hottest 100 but Vance Joy stole it from her. Who is Lorde and where is New Zealand? 
Daft Punk – Random Access Memory
The mysterious robots return and they are ready to win the lotto!
Arcade Fire – Reflektor
A VERY LONG FUN DANCE PARTY YEET. 
Jake Bugg – Shangri La
The orange album. It's kinda like we live in a society but make it country. 
Lily Allen – Sheezus
This album deserves way more love than it got and was well before it's time Lily Allen is a blessing we never give the respect she deserves. 
Grouplove – Spreading Rumours
Grouplove have returned from their best friends house with some aliens. There's a song about sharks on this album. 
St Lucia – When The Night
What a great album and a great band. I think I made eye contact with the lead singer at their gig. Please call me your child misses you. 
The 1975 – The 1975
This album has three of my favourite things, Sex, Chocolate and MONEY. 
2014


Jamie T – Carry on The Grudge
It's like peak British underground type culture but make it modern. 
Marina and the Diamonds – FROOT
Look we all know Marina is my fave I don't need to explain this. 
The Kooks – Listen
Thank you Kooks this album was very cool.
 Ariana Grande – My Everything
You don't get a choice you have to listen to this album and it's best just to accept it. 
Ball Park Music – Puddinghead
Apparently the album title is a Shakespeare reference. I should have paid more attention in English. 
Bluejuice – Retrospective
This is basically a best of album but it's great cause I didn't really get into Bluejuice until around 2014 so there ya go. 
Bombay Bicycle Club – So Long, See You Tomorrow
They're back and they've got that bollywood sounding song on here but we stan people, we stan. 
Charli XCX – Sucker
I don't care what the Charli stans say about this album, I bloody loved not going to school and breaking the rules and BOOM Clap the Sound of my farts and literally every song on this album. Real Charli fans don't discriminate against pop Charli. 
Foster the People – Supermodel
Another under-rated album that asked us to ask the important questions? Like are you what you want to be?
Washington – There There
Even though her album prior was objectively better, this introduced me to her so it earns a spot on this listen. 
Lana Del Rey – Ultraviolence
I've actually gotten more into this album this year because as a musical rookie I didn't really get this album when it came out but man I get you now Lana. 
George Ezra – Wanted on Voyage
I spent way too long trying to work out if George Ezra was a hottie or not. I don't remember. I don't care anymore. Why won't the guy from St Lucia call me? 
Glass Animals – Zaba
This new band has appeared but I can vibe the tunes they are dropping and Gooey is a tune I think I voted for it in hottest 100. 
Sia – 1000 Forms of Fear
This is meant to be a serious and deep and meaningful album but my best memories of it are drunkenly attempting to dance like the chick in chandelier and hoping I don't break anything.
Taylor Swift – 1989
The moment Taylor realised pop does in fact sell better than country. Though this was a good album and Blank Space still goes off. 
2015


Grimes – Art Angels
I know Grimes is not a new artist at this point but I certainly didn't know her or how to spell B-E-H-A-V-E . 
Twenty-One Pilots – Blurryface
If you were at uni when this came out and stressed out wasn't your entire mood idk what drugs you're on but I want to know where I can get some. 
Chvrches – Every Open Eye
I used to drop everything I was doing at work so I could jam to the break down in Clearest Blue cause damn it was so good every single time. 
The Rubens – Hoops
When the title track came out as number one in hottest 100 one of my mates cried because Kendrick was supposed to win. A previous hottest 100 he cried because a chicken fit into a box. I see a trend.
The Wombats  – Glitterbug
My mate and I won tickets to an early listening party for this album and we got to meet the wombats. My hair was bright pink, I should have known better than to wear a red shirt but we all make mistakes. 
San Cisco – Gracetown
Who is Isabella? 
Florence + The Machine – How Big, How Blue, How Beautiful
Florence has returned and she is asking the heavy questions like what kind of man? And did she build this ship to wreck? 
Gang of Youths – The Positions
Who needs a psychologist when you can just listen to Magnolia on repeat? 
2016


Frank Ocean – Blonde
Frank Ocean left for the shops in 2013 and promised to get milk and after years of waiting we thought he'd never come back. Instead he returned with the whole goddamn cow so that he'd never have to leave again.
Ariana Grande – Dangerous Woman
Ariana said a naughty word in this album so we know she's no longer just a Disney girl. 
Panic! At the Disco – Death of a Bachelor
Even though according to his own vine he's already married at this point, Brendon Urie somehow became MORE attractive? Or maybe I aged. Either way he will be my husband one day. 
Glass Animals – How to Be a Human Being
There are too many classics from this album but the girl sitting on the couch eating mayonnaise while she's getting blazed? This is the content people want.
The 1975 – I like it when you sleep, for you are so beautiful yet so unaware of it
They didn't actually have to ruin such a good album with such a bad title. That wasn't necessary. Why are they like this? 
Beyonce – Lemonade
A good album or a scam to make Jay Z money? You decide. 
Bastille – Wild World
After what felt like ages Bastille has a new album and this time it's originals! Worth the wait though I can forgive them. 
2017


Gang of Youths – Go Farther in Lightness
Another album to cure depression. These musicians are going to ruin the entire mental health industry. 
Alex Lahey – I Love You Like a Brother
When she said I haven't been taking care of myself I really felt that.  Also accurately describes Perth. 
Lana Del Rey – Lust for Life
Notice that Honeymoon wasn't on this list? Can't rank between Lana's other albums. And this one was definitely one of the best. Look at the collabs. THE COLLABS. 
Lorde – Melodrama
Lorde didn't have to make this album but she did and she did it for us. Think about that. 
Charli XCX – No 1 Angel/ Pop 2
I cannot begin to explain how important these albums are and at the risk of not doing it justice I will not comment without a lawyer present. 
2018


The Wombats – Beautiful People Will Ruin Your Life
The album that outed the wombats as furries. We should have known. The band name guys. 
Ball Park Music – Good Mood
It's the album with the song where he cuts all his body parts off which is weirdly relatable. 
The 1975 – A Brief Inquiry into Online Relationships
A self-proclaimed millennial baby boomers like…. But is he actually a millennial. Remind me to fact check this.
(I clearly neglected listening to albums in 2018) 
2019


G Flip – About Us
This queen wrote a song about drinking too much and being gay and I cannot fault her in any way. 
Catfish and the Bottlemen – The Balance
I've only just started bopping this and regret not bopping earlier! 
Alex Lahey – The Best of Luck Club
I also don't get invited to parties anymore so I'm feeling some strong messaging from this album thanks Alex. 
Charli XCX – Charli
Don't make me write about Charli I just love her there's no other explanation. Listen to Shake It. 
Bastille – Doom Days
In the title track they sing about live streaming the final days of Rome which is an OOFT but this is definitely THE album. 
Vampire Weekend – Father of the Bride
Rostam is out and HAIM? Is in? Did Ezra marry Danielle Haim or did I miss something? 
Marina – Love + Fear
HER DIAMONDS ARE GONE? WHERE DID THEY GO? It's okay, I don't mind because this is an excellent two part album and you can definitely feel the love and fear in it all. Welcome back Marina. 
Taylor Swift – Lover
Surprisingly a really good album that got buried under a stack of other good releases. We can pretend reputation didn't happen it's chill. Worth a listen if you haven't already. 
Lana Del Rey – Norman Fucking Rockwell
Lana returns to her more Ultraviolence type roots after Lust for Life was a bit more. It's an album that needs to be listened to all together. She can do no wrong in my eyes. 
Foals – Everything Not Saved Will Be Lost Pt 1
Foals albums as a whole have never really done it for me prior to this one. But this is such a good listen start to finish.  And the fact that there's a pt 2? Amazing. 
Ruby Fields – Permanent Hermit
Ruby Fields no longer needs to play pubs she's worked it all out here. What a great album. 
Billie Eilish – When We All Fall Asleep Where Do We Go
I know you're all sick of Bad Guy but Billie can't help it if that song is super catchy and so easily turned into a meme? 
Lizzo – Cuz I Love You
Lizzo turned the entire self love movement into an album and she did it for us.