This week commenced my first week of working at a real news studio working with actual real life journalists and trying to do real actual adult things. I was absolutely terrified.
Monday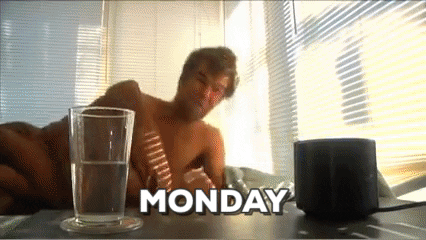 (source: reddit.com) 
I started the week totally overcompensating for traffic time as I headed up Mount Coot-Tha to the channel Ten studios where I managed to beat pretty much all of the actual journalists in.
Having done radio headlines for around 5 months now I figured the transition over to TV would be a breeze. After all I'd done my week's praxis at uni and found out I got better than the average grade of my cohort, this was going to be a walk in the park right?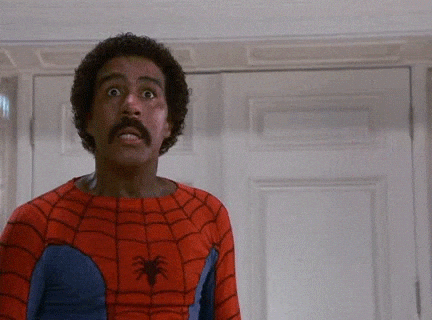 (source: reddit.com) 
I headed out to court with Lauren Day, who was so confident and knowledgable in all things journalism I started to feel super intimidated.
It was around about 11:30am, after sitting in court since maybe 9am when I noticed my body start to cramp up.
!!!!CONGRATULATIONS LIANA YOU'RE NOT A MOTHER!!!!
Perfect timing body. Because there's nothing better than having to get up in the middle of a court hearing with your giant ass bag to try and discretely go to the bathroom? All while knowing there's a high chance you could miss something major? EXCELLENT.
Sometime after 12, I noticed Lauren had managed to piece together her entire package perfectly.
What? – How? That took no time at all? And it all sounded so perfect? She nailed it without even trying?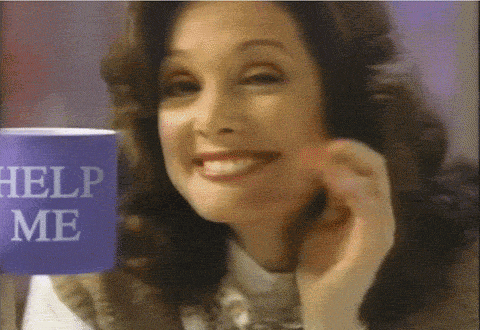 (source: giphy.com) 
Watching her stand outside the magistrates court and give the most perfect piece to camera without even stuttering, really reiterated the fact that I am just a student. Although she has years and years of experience, and all I have is one week of QUT News up my sleeve I still was mesmerised by how effortlessly she could just do her job?
How could I possibly ever reach the standard of these people?
Tuesday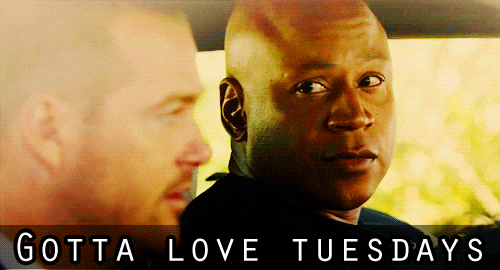 I think one of the main reasons I love this type of work is you really never know what to expect.
For example, I never expected that my Tuesday would be spent running around various Brisbane cemeteries.
It wasn't until later in the week that I realised the person I headed out with, Lachlan Kennedy, was… kind of a big deal?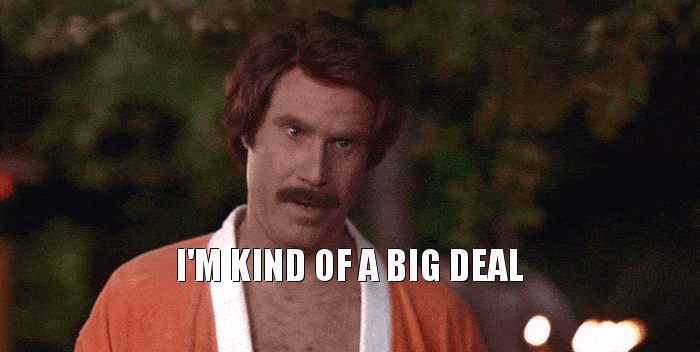 (source: https://warfareplugins.com) 
Getting to talk to Lachlan and find out that even for someone who's a senior journalist who has been reporting for years and years, he still has days where he feels like he doesn't know what he's doing.  And perhaps the beauty of the fact that no two days are the same, is no matter how much or how little experience you have, you can still get hit with curveballs.
Wednesday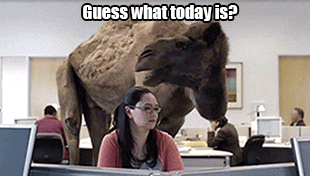 (source: wifflegif.com) 
Feeling a lot better after Tuesday, I was once again eager to head out on the road. Teaming up with Kristina Costalos, with a story on a breakthrough medication for psoriasis SORE-EYE-SIS.
It seemed like before we even left the studio, Kristina knew exactly what her package was going to look like, only seeking to get the right quotes from the right people.
Although a solid part of my day was spent once again minding the equipment, watching how a completely different journalist put together a completely different story was educational enough that I didn't even mind when a person we were interviewing quite literally threw their umbrella at me.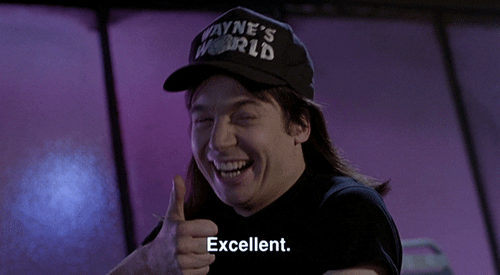 (source: reddit.com) 
Thursday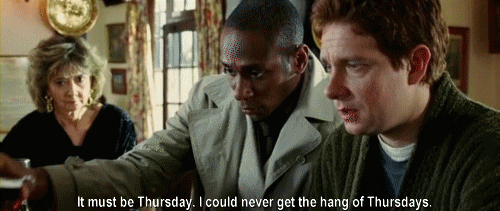 (source: 4thegifs.tumblr.com)
I decided pretty early on that I wanted to make the most of my time at Ten which would include pushing myself out of my comfort zone.
This is what lead to me spending Thursday morning down at the Broncos club and realising that even if I did have a solid interest in NRL, an average day for a sports reporting is actually super boring.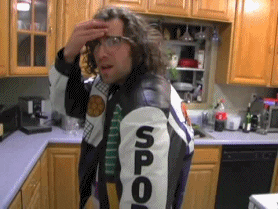 (source: youtube.com) 
Imagine this, sitting around for 2 hours while you're allowed to gather 15 minutes of footage, as a bunch of sweaty dudes run around throwing and catching a ball while you're waiting for some footballer to mumble their way through a press conference.  HOW EXCITING.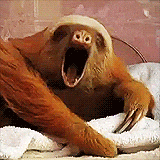 (source: slothville.tumblr.com) 
I may be speaking a little too generally here, but footballers are not great speakers. I tried to listen in as the sports experts dropped names left right and centre – all going completely over my head – but I could barely hear a thing as Wayne Bennet was so softly spoken while he mumbled across his words.
In saying that, my hat goes off to how much knowledge sports journalist have to have – I hope you enjoy all those training sessions spent waiting around for hours.
Friday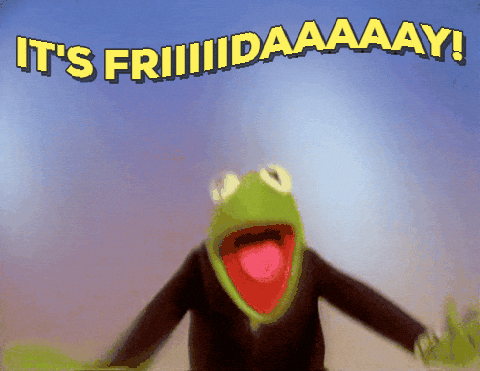 (source: justingarbett.com) 
I teamed up with a video journalist on Friday to once again try something different. He informed me early on that we were headed out to "bum fuck nowhere" (which apparently is another name for the Lockyer Valley) via Wivenhoe Dam.
Damn – We were in for a long road trip. Two and a half hours each way to be exact.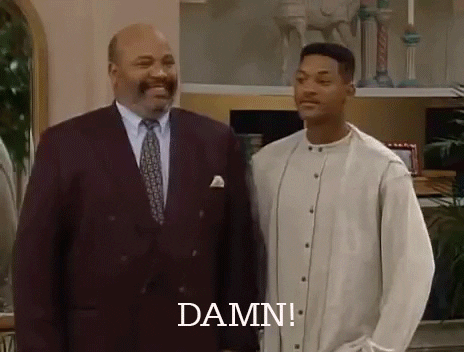 (source: pandawhale.com) 
I was grateful to once again be paired with a super friendly journalist, who had studied journalism at the same university as me, laughing at the fact that some of the older teachers were still there.
After a short stop at the dam, a bathroom break in the creepiest public restroom in literally in the middle of no where, we eventually made it to Hidden Vale to see a bunch of animals.
It's possible that I may have scared Brendan Savage as I got overly excited at the sight of so many reptiles and almost started tearing up when I saw the smallest the most adorable furry little creature – a Mahogany Glider.
After a few short interviews we headed back on the road, stopping once again in the middle of no where, where I discovered the dejero – or as they like to call it, the DJ.  Basically, this insane device which can send video footage back to the news room from pretty much ANYWHERE… has science gone too far?
I don't think the week could have ended any better, finishing working on what was easily the light and fluffy story of the night.

(source: reactiongifs.com) 
It's funny how originally I was so scared to do the work that I've been studying so hard to make a career out of, where as now what I fear is the reality of going back to uni and working my retail job when I've had one of the best weeks of my life so far.  And with one more to go, I look forward to what the days will bring me.